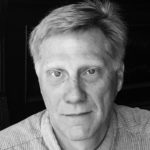 Though I had my start in politics,  I have worked in public affairs, advertising and marketing for most of my career.
I am currently a Managing Director at The Glover Park Group.
Here's my story in brief:
After college and graduate school I got a job working for a leading Democratic political consulting firm. I spent the next ten years working to elect Democrats to state and federal office.
It was an incredible learning experience – and great preparation for all that has followed. Few things focus your attention like Election Day.
After a decade in politics I made the transition to corporate work. During this time I created the advocacy advertising and digital media business unit at Powell Tate, a Washington, D.C.-based public affairs firm.
A few years later I set up an independent consulting practice and worked out of my garage. (It's still my favorite office.)
During that time, I had the chance to do interesting work for a wide range of clients, including The Blue Cross Blue Shield Association, The United States Mint, The St. Joe Company, ReMain Nantucket, The Nemours Foundation, and TimberWest.
I was part of a public affairs team that moved an airport, which, as it turns out, is not so easy.
In July 2008 I took a year off to travel around the world with my wife and two teenage children. We traveled to five continents and crossed 40 borders. We blogged our way around the world at The Wide Wide World.
Soon after returning from our trip, I joined The Glover Park Group (GPG) as a Managing Director.
At GPG I've developed integrated communications campaigns, led creative development projects, written and produced persuasive content, and developed digital and social media strategies.
These days I'm very focused on content marketing and learning all I can about data analytics. (It's a right brain, left brain thing.)

I've often wondered the best way to describe what I do. Not too many years ago, a client referred to me as a "Thinking Partner." I liked that.
Here's some examples of stuff I've worked on.